<> Adhesive Material
>> Perforated Vinyl
Recommend: Signapex One Way Vision is made of removable Self-adhesive substrate. It's widely used in Car Body Graphic, Galss Wall Graphic. With removable pressure sensitive acrylic black adhesive and backed with two sided poly coated lay flat white release liner, one way vision film optimizes ink adhesion and color reproduction for long-lasting. It allows stunning graphics on one side and clear, unobstructed view through the glass on the other. 60% light penetration performs a colorful expression of picture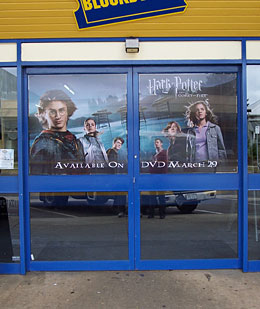 Features:
1. Removable self adhesive acrylic
2. Special materials surface made, easy to absorb ink makes brilliant graphics
3. The liner is no perforated for easy operating in wide range printers;
4. Between 15 to 35 temperature range, the adhesive can be one year remove with no adhesive; Residue will be not fall off
5. The application conditions/temperature can be from 10 to 40.
Application:
1. Suitable for application onto transparent glass, acrylic, polycarbonate;
2. Great for vehicle advertisements on cars, buses, train, tram, etc.
3. Widely used in retail outlets, POP displays, service stations, convenience stores, etc.
4. Ideal for window advertisements on buildings, offices and shops etc.;
5. Excellent resistance to a wide range of physical and climatic conditions;
Specification:
Item
No.

Thickness(mm)

Hole Width(mm)

Width
(m)

Length
(m)

Light
Transmission

Temperature
Scope(¡æ)

SO160

0.14

1.6

0.98/1.27/
1.35/1.37

30m/
50m

57%

-20~80
Remarks:
1)Validity:2 years quality guarantee
2)Glue Type: High Class Removable Backing Glue